Towards a Better Tomorrow
(2007, 28 mins, DV)
Towards a Better Tomorrow looks at a grassroots development programme in Jeypore block, Koraput district, southern Orissa.
The establishment of women's self help groups (SHGs) in 2001 through the programme, has helped women in the project area access banks for loans, set up new economic activities, and reduce their dependence on moneylenders. These small savings and internal credit groups, now cover 68 predominantly tribal villages.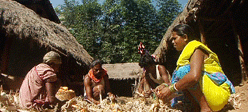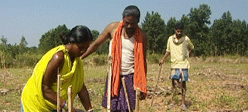 Written and Directed by: Teena Amrit Gill
Camera: Ranu Ghosh
Sound: Sukanto Majumdar
Post-production Sound: Asheesh Pandya
Editing: Shikha Sen
Commissioned by: BILT
Trailer: Towards a Better Tomorrow from Teena Gill on Vimeo.