Reaching for the Sky
(2006, 28 mins, DV)
In a remote corner of Kutch close to the Pakistan border, education has become an area of utmost importance.
Traditionally education was limited to madarasa teaching. Very few children and even fewer girls attended government schools. Out of a total population of approximately 26,000 people, a quarter are literate. For women this figure is as low as 110 percent.
By 2004, Pratham, an NGO working in the field of educational, began training local youth and maulvis in their methods of teaching, to ensure that every child enters and remains within the formal school system.
The madarasas, and the community, have undoubtedly been the driving force behind this initiative.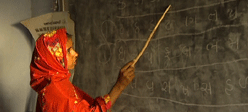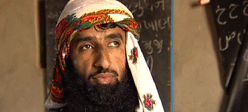 Written and Directed by: Teena Amrit Gill
Camera: K. C. Jagannath
Post-production Sound: Asheesh Pandya
Editing: Shikha Sen
Commissioned by: BILT
Trailer: Reaching for the Sky from Teena Gill on Vimeo.