Orange Alert
(2005, 28 mins, DV)
Across the pesticide-intensive orange growing regions of northern Thailand, thousands of villagers are falling sick; victim to some of the most toxic chemicals in the world.
The film zooms into one such village – Nong Bua Ngam in Chiang Mai province's Mae Ai district, looking at the impact of pesticides on the environment, and the lives and health of the villagers.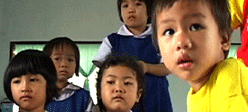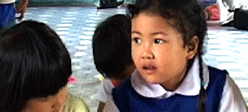 In response to the assault of the state's chemical intensive, export-oriented agriculture drive, thousands of farmers across Thailand have shifted to organic, pesticide free farming practices. They produce for local rather than global markets.
The film follows the life of one such farmer, Phanomkorn Namchan, and the organic farmer's movement he is a part of.
In the background, the pesticide industry and the poisons they produce weave their own story.
Written and Directed by: Teena Amrit Gill
Camera: Teena Amrit Gill
Sound: Teena Amrit Gill
Post-production Sound: Asheesh Pandya
Editing: Teena Amrit Gill
Produced by Insight Film & Communications tG