Boys Show the Way
(2010, 8 mins, DV)
A keen insight into a process of change in the lives of the boys of East Delhi's Welcome Area – Shahnavaz, Ravi, Zameer and Raju. The film looks at what motivated these boys to join 'We Can' and change their perceptions and attitudes; and the impact of these changes on the lives of those around them.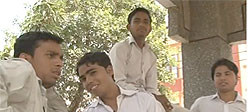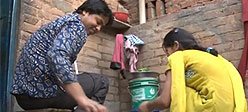 Written and Directed by: Teena Amrit Gill
Camera: Shakeb Ahmed
Editing: Shikha Sen
Commissioned by: We Can Campaign National Secretariat
www.wecanendvaw.org
Boys Show the Way from Teena Gill on Vimeo.