Ballo's Tea Shop
(2010, 8 mins, DV)
Ballo's parents run a tea shop in Sunder Nagari (East Delhi) and Ballo had always wanted to help her parents run the shop, in the same way her brother did. She wanted them to feel that she could also support them, equally. It was only after joining 'We Can' however, that this dream came true.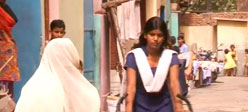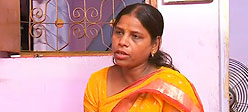 Written and Directed by: Teena Amrit Gill
Camera: Islahuddin Ashraf
Editing: Shikha Sen
Commissioned by: We Can Campaign National Secretariat
www.wecanendvaw.orgs
Ballo's Tea Shop from Teena Gill on Vimeo.